(Sterling, VA, Jan. 23, 2023 – This Friday, January 27th, Ocelot Brewing will release One Day, a 6.2% saison brewed in collaboration with Canadian hardcore legends Fucked Up. This farmhouse-inspired ale shares its name with the band's sixth full-length record, One Day, which is also out Friday via indie stalwart Merge Records.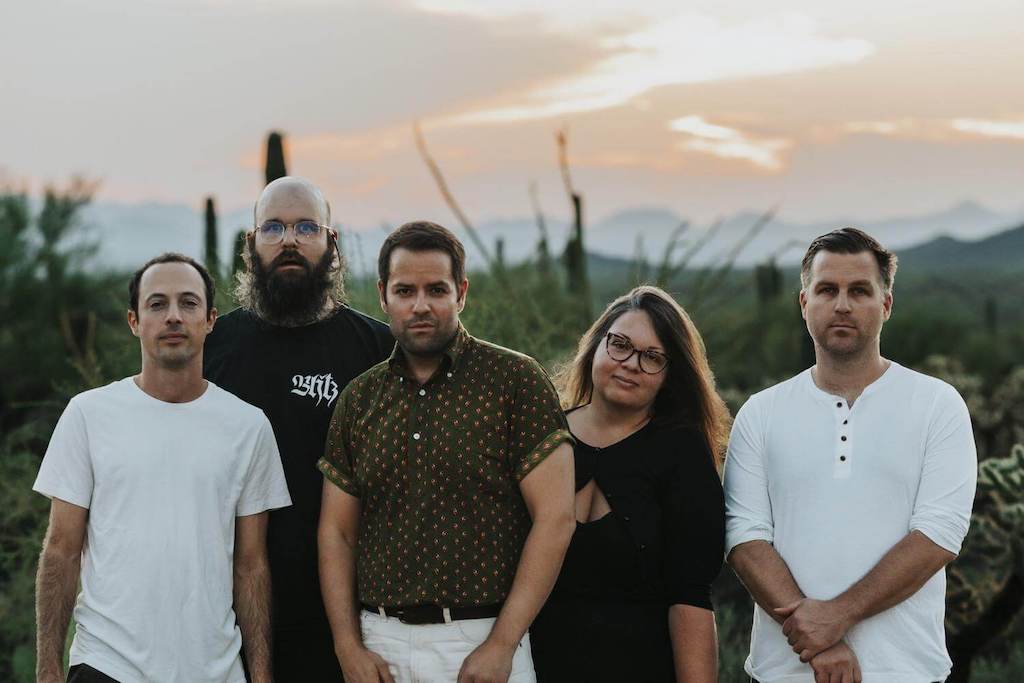 One Day Saison was conceived as a reflection of the forthcoming album, both in theme and construction. For One Day, each member of Fucked Up, starting with guitarist Mike Haliechuk, separately wrote and recorded their contributions within 24 hours – literally one day. The album poses, and in turn answers, the question, "What do you think you would do, or be able to accomplish, if you were given just one day?" We think Fucked Up made their most dynamic, diverse, melodic record to date. And, for our part, on the last Friday in December, Ocelot made a saison.
As a style, saison emerged from humble and utilitarian origins. These ales were produced for centuries on farms across the countryside of northeast France and Belgium's southern half. Utilizing rudimentary brewing equipment, farmers took the grains they grew on their land and made beer with a sole purpose in mind: satiating the workforce that tilled and harvested the fields. Bright, light saison quenched thirst on a hot summer day. Maltier, stronger saison provided sustenance in the winter evenings. In our conversations with Fucked Up drummer and resident beer savant Jonah Falco, it quickly became clear that One Day had to be a saison – a beer that's inviting at any point in the day, while also being a satisfying reward at the end of a long one. "You can still nail a well-chilled saison after 24 hours of playing drums," he assured us.
Like its earliest stylistic progenitors, One Day begins with a multigrain grist. Our saison combines three types of two-row barley (Pilsner, Vienna, and Munich malts) with wheat, oats, and triticale (a wheat-rye hybrid). All grains were grown on small farms in the Piedmont region and then malted and kilned by our friends at Epiphany Craft Malt – located, like Merge Records, in Durham, North Carolina. During the boil, we add the German noble hop Tettnanger, imbuing earthy and herbaceous notes reminiscent of the classic European saisons beloved by both the band and brewery. Then, at whirlpool, we hit One Day with a charge of Amarillo, the modern Pacific Northwest hop prized for its sweet orange blossom character. Finally, after the wort was transferred to tank, we pitched two expressive yeast strains, one Belgian and the other French, which through gentle coaxing elicit a complementary blend of esters and phenols.
The resulting saison radiates a deep golden, approaching light orange, hue. The wheat, oat, and triticale contribute to a soft, silky body with rustic complexity. The swirl of new and old world hop character is assertive but balanced. Pear, lemon, and subtle strawberry esters dance on the palate alongside a touch of clove and peppercorn phenols. Most importantly, despite everything transpiring under the surface, One Day finishes dry and quenching. It's the perfect accompaniment to an album that is simultaneously dense and intricate, yet beckoning and instantly endearing. "The record is made of a number of interlocking, complex yet complementary parts that form a substantial whole," Jonah told us. "There's so much going on. We wanted to positively complicate things." The drummer calls the album's ten songs "chamber hardcore." Together, we have ventured to make a chamber saison. A positively complicated ale.
Cans of One Day will be released at Ocelot Brewing in Sterling, Virginia, with limited distribution through Virginia, DC, and Maryland to follow. Designed by Ocelot's David Kammerdeiner, the beer's label interpolates album art by Daniel Murphy.
Ocelot Head Brewer Jack Snyder and Fucked Up drummer Jonah Falco briefly discussed One Day with the website DC Beer in an article published this morning here. Please let me know if you would be interested in talking with Jack or the band.
About Ocelot: Ocelot Brewing is an independent brewery founded by Adrien and Laura Widman in 2015.
Source: Ocelot Brewing Collabs with Canadian Band Fucked Up on One Day Saison • thefullpint.com